Unlimited Mimosas for just $19 per person every day!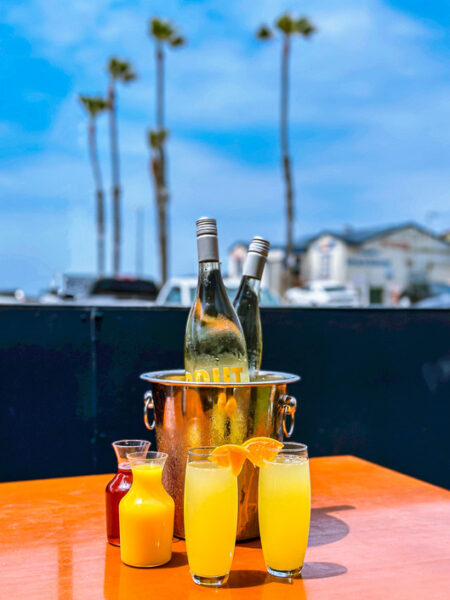 Are you looking for the perfect brunch spot in San Diego to kick off your weekend? Look no further than Truckstop in Pacific Beach! We offer an unbeatable deal on Bottomless Mimosas that you won't want to miss.
For just $19 per person, you can enjoy unlimited mimosas for 1.5 hours from the time you are seated. That's right – no need to keep track of how many drinks you've had, just sit back and let us take care of the rest. Our bottomless mimosas are made with fresh juice, quality champagne, and are the perfect way to start your day.
At Truckstop, we believe that brunch is the most important meal of the weekend, and we take our mimosas seriously. Our friendly and attentive staff will make sure that your glass is always full, so you can focus on enjoying your company and the delicious food that we have to offer.
Our breakfast menu is filled with classic dishes like Eggs Benedict and Avocado Toast, as well as some unique creations like our Fried Chicken and Waffles and Pesto Baked Eggs. Pair any of these dishes with our bottomless mimosas and you're in for a treat.
So gather your friends and family and head to Truckstop for the ultimate brunch experience in San Diego. Our bottomless mimosas are available every day, so there's no need to wait for the weekend to indulge. We can't wait to see you!