Looking for our trademark Southern hospitality?
Truckstop is glad to announce an updated website that will make it easier for everyone to know more about the things we offer!
Our new and improved website features all the important things that you want to know about our bar and restaurant. Over the past few months, we've come up with a more user-friendly website for our customers. This will allow you to scroll through our menu and easily find the right food or cocktails that you prefer for the day.
We incorporated a more modern look, better content, and easier navigation. After countless hours of brainstorming and testing, our new and improved website can be used on both desktop and mobile devices.
Since a lot of people are asking about the possibility of using Truckstop as a venue for their private party or other events, we've improved our Private Events page, as well. It now includes all the information that you need regarding our capacity. Fill out our easy to use form and schedule your next party with Truckstop in Pacific Beach!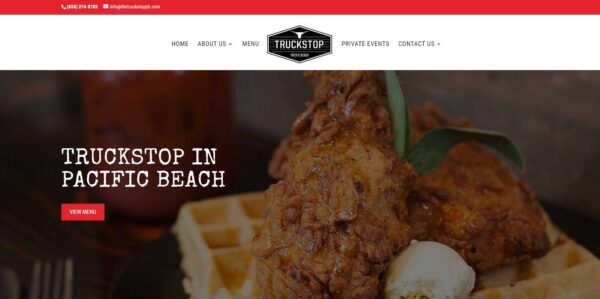 There is also the Job Page that will give you all the information you need if we're hiring for certain positions to meet the growing demand of our customers. But also, don't be afraid to reach out in case you think that you can help us with any of our day-to-day operations and if the position you are looking for isn't listed.
You can also find the latest news about our restaurant on our website. Whether we're having some event for the community or we're closing down because of a private event, we'll make sure to have everything on our website.
Our intention for making this new website is to not just make customers spend less time scrolling on our site, but we also wanted to improve our ranking online. This way, we become more visible and we can cater to more people who are looking for a different gastronomic experience in Pacific Beach.
For reservations and additional information about our restaurant, feel free to call us at (858)-274-8785 or visit our contact page for more information!