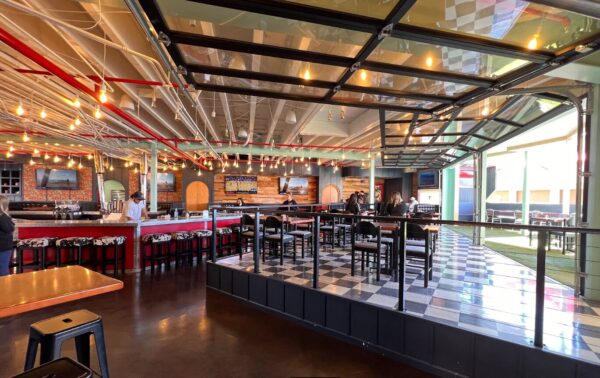 When it comes to hosting private events in the heart of Pacific Beach, San Diego, Truckstop stands out as the ultimate destination for those seeking a memorable experience. Nestled in the vibrant coastal community of Pacific Beach, our restaurant is a beloved local gem known for its mouthwatering breakfast and lunch offerings. If you're considering hosting a private event in this picturesque seaside neighborhood, let us share with you why Truckstop should be your top choice.
Why Choose Truckstop for Your Private Event in Pacific Beach?
Prime Pacific Beach Location: Truckstop is strategically located in the heart of Pacific Beach, making it easily accessible to locals and visitors alike. Our restaurant's proximity to the beach and popular attractions in PB ensures that your guests will have no trouble finding us. Whether you're planning a business brunch, birthday celebration, or a family gathering, the convenience of our location sets the stage for a memorable event.
Mouthwatering Breakfast and Lunch Options: As one of the finest Pacific Beach restaurants, Truckstop has gained a reputation for serving delectable breakfast and lunch dishes that cater to a wide range of tastes. From our fluffy, made-from-scratch pancakes to our savory breakfast burritos and gourmet sandwiches, our culinary offerings are sure to delight your guests' palates. We can work with you to create a customized menu that perfectly suits your event, ensuring a dining experience that everyone will love.
Diverse Event Space: Our restaurant features a diverse event space that can be tailored to your specific needs. Whether you're planning an intimate gathering or a larger celebration, we have the flexibility to accommodate your group size. Our experienced event coordinators will work closely with you to design the perfect layout and atmosphere for your private event, ensuring that it aligns with your vision.
Picturesque Outdoor Seating: Truckstop boasts a beautiful outdoor seating area that allows your guests to soak in the laid-back, beachy vibes of Pacific Beach. Whether it's a sunny breakfast gathering or a breezy lunch event, our outdoor seating provides a refreshing atmosphere that's perfect for any occasion.
Impeccable Service: We take great pride in providing exceptional service to our patrons. Our staff is dedicated to ensuring that your private event runs smoothly from start to finish. Whether it's assisting with menu selections, accommodating dietary preferences, or offering top-notch service during the event, our team is committed to making your event stress-free and enjoyable.
Customization and Flexibility: At Truckstop, we understand that no two private events are the same. That's why we offer a high degree of customization and flexibility. Whether you're celebrating a special milestone, planning a corporate meeting, or hosting a bridal shower, we will tailor every detail to meet your unique requirements, including decorations, seating arrangements, and audiovisual setups.
Affordability: Truckstop believes that hosting a private event should be an affordable and enjoyable experience. We offer competitive pricing packages that cater to various budgets, making it easy for you to create a memorable event without breaking the bank.
In summary, if you're in search of the perfect venue for private events in Pacific Beach, San Diego, Truckstop offers the ideal combination of a prime location, delectable breakfast and lunch options, versatile event spaces, stunning outdoor seating, impeccable service, customization, and affordability. As one of the premier PB restaurants, we are dedicated to making your private event an unforgettable and seamless experience.
Don't miss the opportunity to host your private event at Truckstop in the heart of Pacific Beach. Contact us today to discuss your event needs, and let us help you create a celebration that will be cherished by all in attendance. Your guests will thank you for choosing one of the finest Pacific Beach restaurants for their next gathering.